PUT CLIENTS AT THE CENTER
Support Clients


Interactive Journaling® has helped millions of individuals become the author of their personal change story. Programs that have implemented this practice have seen:
| | |
| --- | --- |
| | Increases in client engagement and program completion |
| | Self-reported changes in positive thinking and behavior |
| | Ability to address clients' individualized goals and needs |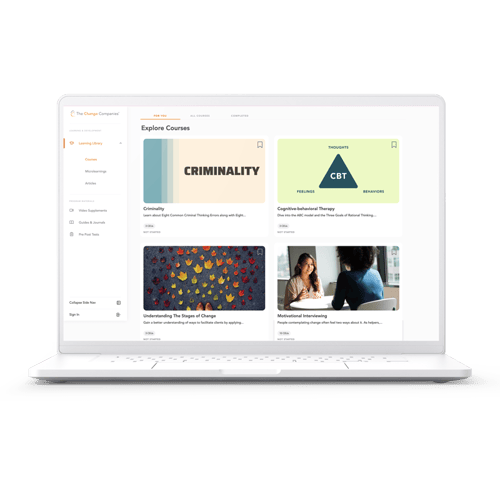 ENSURE PROGRAM FIDELITY
Empower Staff


Our comprehensive facilitator toolkit includes Facilitator Guides, ready-made session plans, and an end-to-end learning and development model.
| | |
| --- | --- |
| | Save time and energy |
| | Maximize individualized service planning |
| | Improve staff preparedness and job statisfaction |
| | Bring consistency and fidelity to programming |
TRAIN THE COACHES
Build Experts


Grow in-house expertise with our "Train the Coaches" model, designed to enhance program fidelity. Coaches are trained to observe sessions, provide feedback, and develop both new and existing facilitators. Your team's effectiveness? We've got it covered.
| | |
| --- | --- |
| | Build a culture centered on best practices |
| | Establish a sustainable implementation model |
| | Monitor and track fidelity |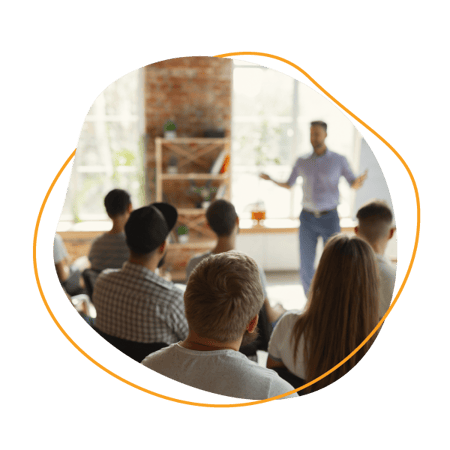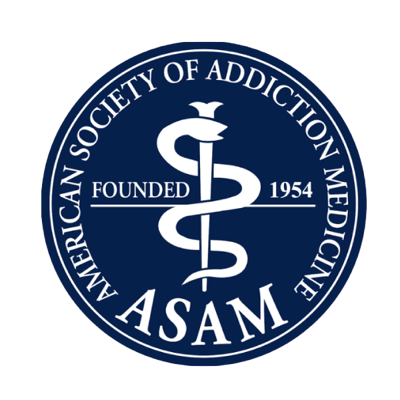 4TH EDITION READY
Leading Experts in the ASAM Criteria


We've got you covered with 4th Edition updates, skill-building training and implementation support for the gold standard in ASAM alignment.
BEHAVIOR CHANGE ACROSS SERVICE AREAS
We offer end-to-end solutions for...


Our industry solutions represent end-to-end curriculum and training bundles unique to your industry. Solutions can provide the basis for new programming or enhance existing programming.
Explore our free resources and tools


Curriculum Finder

Let us help you select the best curriculum to meet your clients' unique needs.


Resource Center

Get grant writing support, facilitation skills, helpful infographics and more.
WHAT'S NEW
The ASAM Criteria and Motivational Interviewing, 4th Editions

We are here to help you adopt the latest standards in addiction medicine and behavior change with The ASAM Criteria 4th Edition and Motivational Interviewing 4th Edition: Helping People Change and Grow. Learn how we can help you implement these evidence-based practices.
ASAM Implementation Support →
Motivational Interviewing Implementation Support →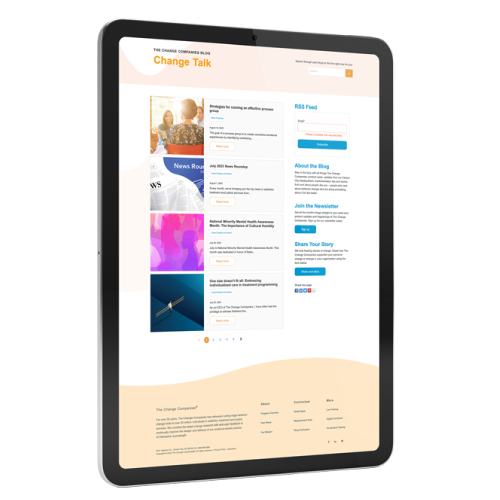 LATEST BLOGS and NEWSLETTER
Stay Connected with Us


Stay up-to-date with the latest in behavioral health science and practice. Sign up for our newsletter (plus webinar notifications) and get a free guide to facilitator best practices.